Wings of Passion and Ressurection - Group Exhibition
Exhibition duration: 25/04/2013 to 11/05/2013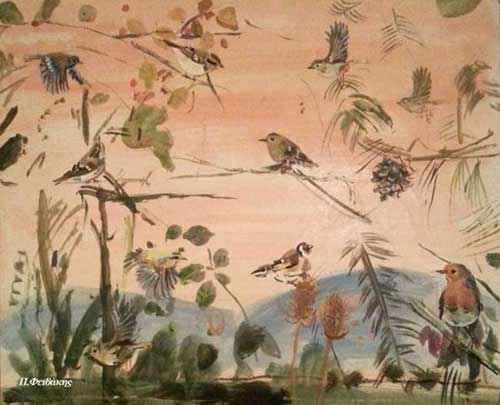 Ersi Gallery presents the group exhibition of painting-ceramic-sculpture "Wings of passion and ressurection" on Thursday 25th April 2013 at 8 p.m.

Participating artists: Stella Apostolou, Kostas Valais, Helen Vernardaki, Rania Kapeliari, Eva Mela, Dimitris Ntokos, Hariton Bekiaris, Theodoros Pantaleon, Kostas Papatriantafylopoulos, Nikos Stratakis, Nikos Triantafyllou, George Tserionis, Alekos Fasianos, Nikos A. Choutos.

The resurrection candles sculpt by Spyros Drakos.


updated: 18-04-2013 14:12