Group Exhibition "The Familiar"
Exhibition duration: 14/11/2017 to 17/12/2017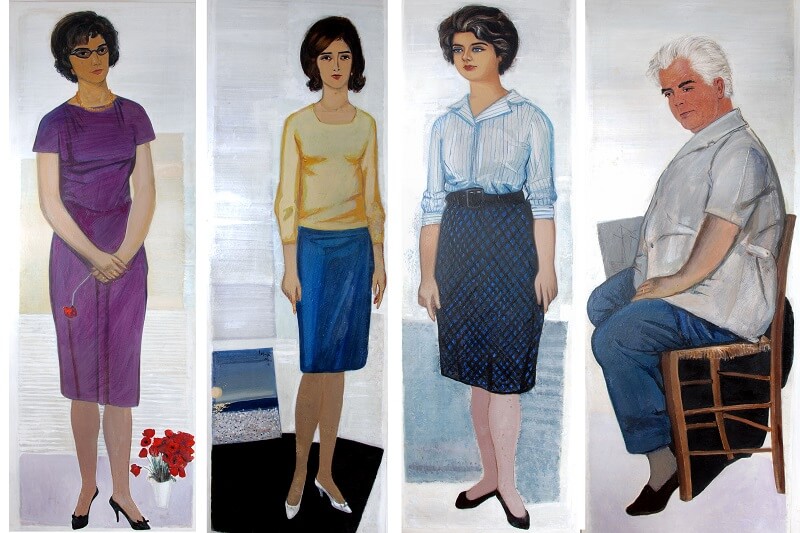 Gallery Ersi on Tuesday, November 14, 2017 presents the group exhibition "The familiar".

Familiar are the people we know and love; is our family; is the core that evolves and grows with the familiar objects, the useful ones and the superfluous ones, the ones that people use up or put away. The welded pieces of a familiar reality, which, through the narration of their appearance, give a taste that aspires to the poetry of life. Their expressive activity lies in the swift memory, in the need to hoard things and faces that are familiar and dear, and can turn a person's joy to a family virtue.

The familiar ones are the ones that liven up an ordinary chat with us, like a narration of the simple in the sense of the basic, where, even if the spacewas emptied, they would still be here to drawa tender emotion with the familiar tones of the chatting art; the one that the familiar people bear like they bear their children.
Kalia Aidini

The exhibition presents works by:
Alexis Akrithakis, Spyros Vasileiou, Yannis Gaitis, Agis Zita, Vlassis Kaniaris, Stella Kapezanou, Giorgos Lappas, Giorgos Mavroidis, Kyriakos Mortarakos, Giorgos Bouzianis, Dimitris Mitaras, Spiridoula Politi, Costas Tsoclis, Yannis Tsarouchis, Thanos Tsigkos, Alekos Fassianos, Dimitris Chiotopoulos
Opening: Tuesday, November 14, 2017
"The Familiar" Invitation (PDF File 811Kb)
updated: 01-11-2017 11:29