Group Exhibition: Books – Notebooks of Art
Exhibition duration: 15/11/2018 to 15/01/2019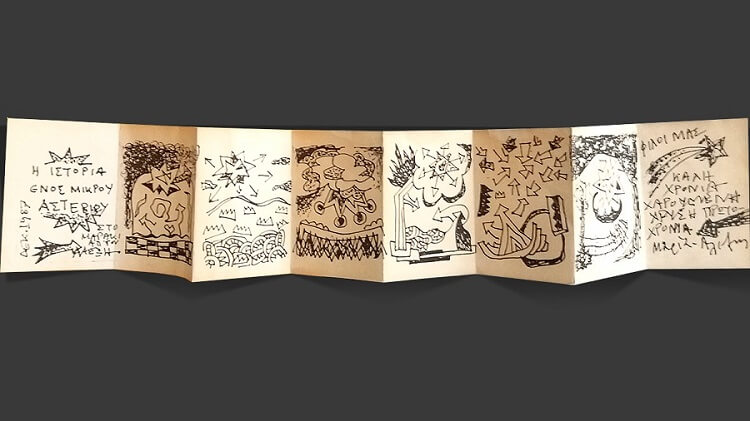 The Ersi Gallery presents the group exhibition Books – Notebooks of Art on Thursday, November 15, 2018 at 20:00.
Books are the mirror of the human mind. Books are archives where written language is preserved as it appears, that is to say as a sequence of data, as a sketch and formulation, as a serial form of narrative process or even as an excerpt of incomplete ideas which eventually lead to a new idea.
A specific form of book alone can be a work of art. However, even its own layout may offer the artists the uninterrupted drawing sequence, which is defined by the beginning, middle and ending of the existing pages.
The drawings in the form of illustration can also become narrative fragments of visual language, which contribute to the narration complement and introduce their own image to the Literature – Painting totality.
The exhibition hosts books as art objects or as complete notebooks with drawings that where destined for personal use or for art publications.
Kalia Aidini
---
The exhibition presents artworks of:
A.Akrithakis, A. Asteriadi, S. Vasileiou, K. Grammatopoulos, G. Gounaropoulos, R. Kapeliari, A. Kokkinou, Ch. Katsadiotis, K. Xenakis, K. Mortarakos, S. Politi, A. Skourtis, N. Hadjikyriakos-Ghika, Ch. Hassapopoulos, D. Chiotopoulos.
Opening: Thursday, November 15, 2018
updated: 01-11-2018 14:19