Group Exhibition: The Ark
Exhibition duration: 12/06/2019 to 12/07/2019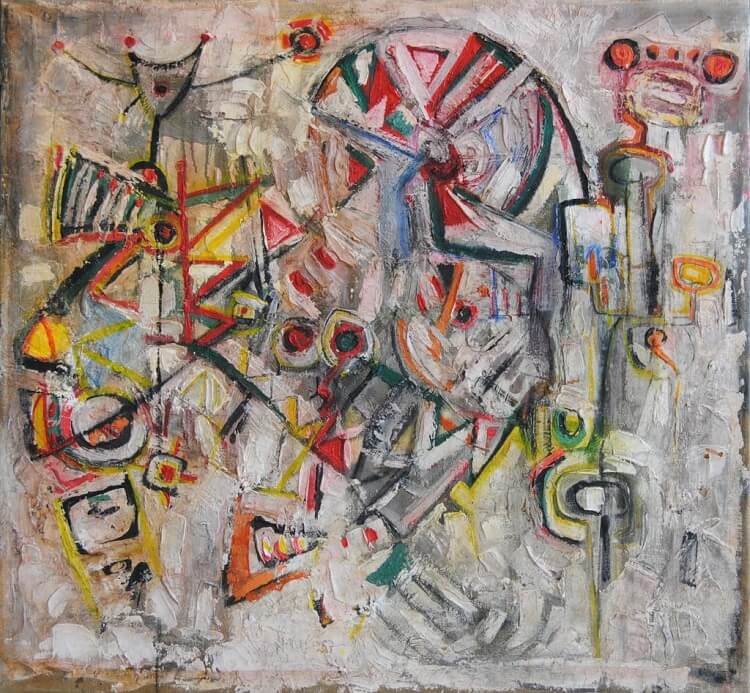 What would be worth saving in case of a threatening disaster? Would it be the Fauna and Flora of planet Earth? How could we build a shell that will preserve life? Could we save the human beings, as well as the animal and plant kingdom?

Assuming that the ark is the square casing of a Gallery, which art would include the record of the animal kingdom? What would be the comment on the living substance of the animals and on the living substance of the palette colors?

Although the human civilization dominates the animal kingdom, the man himself, with his naturalistic approach, organizes his life in obedience to the power of the nature's law.

Let us allow men, who are endowed with the power of reason and speech, to talk about the beings of our planet that lack this power.
Kalia Aidini

The exhibition presents works of:

D. Aidinis, A. Akrivopoulos, A. Argyroiliopoulou, A. Andritsopoulos, A. Vais, G. Zongolopoulos, N. Kessanlis, N. Kouroussis, A. Liti, S. Politi, O. Symvoulidis, D. Tataris, Th. Tsingos , A. Fassianos, M. Fournaris, M. Filippakopoulou, D. Chiotopoulos
updated: 04-06-2019 10:06