TASOS PAPAELIOU Painting – JORGE BUCAY Myths and Narrations "Let me paint you a story – Let me write you a painting"
Exhibition duration: 26/09/2019 to 12/10/2019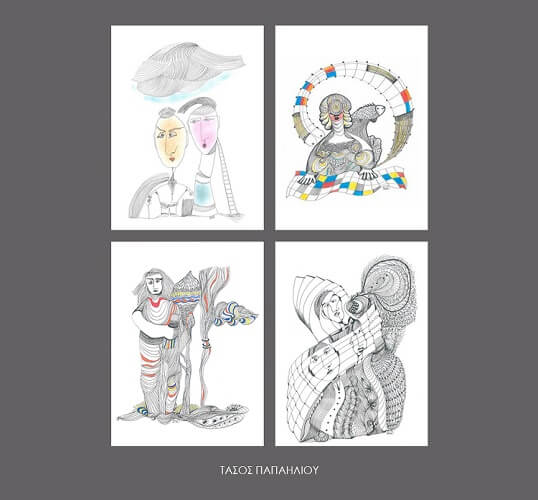 Art interaction
Considering the main features of the two types of art that is the Myth as far as it concerns the writing, and the Painting as far as it concerns the visual depiction, we reach to the conclusion that the combination of speech and picture aims to the formation of a balanced and a symmetrically structured result.
So, we venture an artistic classification of pictures in a sequence of depictions of each myth, anticipating the artistic formation of a structured totality that draws its creative power from the profoundness of the two parts.
The exhibition consists of 14 short stories gleaned from the books: 1."Déjame que tecuente" (Let Me Tell You), 2. "Cuentos para pensar" (Stories for Thought) written by Jorge Bucay, published in Greek by Opera Editions, and 44 paintings created by Tasos Papaeliou. The two artists have worked independently without any reference to each other's work. The blend of speech and picture was curated by Kalia Aidini.
Kalia Aidini
updated: 10-09-2019 10:38