Painting Exhibition - "Earth"
Exhibition duration: 07/04/2004 to 17/04/2004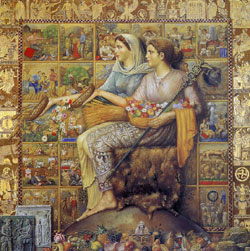 Galleri Ersi presents the group exhibition entitled "Earth".
Participating artists:
M. Venios, Ch. Vergi, E. Zacharaki, P. Karavevas, A. Katsimardos, K. Kerestetzis, G. Kourkouvelos, Th. Manolidis, P. Belntekos, Th. Xenakis, Ch. Pallatzas, I. Parcharidis, V. Papanikolaou, K. Papatriantafyllopoulos, G. Siampakoulis, E. Soutoglou, N. Stefanou, Ch. Chatzineofytou, S. Christou.
updated: 28-01-2011 16:36