Painting Exhibition - Aspects of Reality
Exhibition duration: 11/12/2003 to 31/01/2004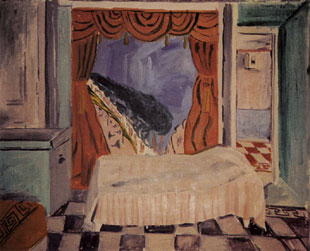 Galleri Ersi presents the painting exhibition entitled Aspects of Reality.

Aspects of the surrounding world, the faces of friends and our own people, areas we live in, the windows facing the street, the countryside holiday.
Participating artists:
D. Andreadakis, E. Gkonou, S. Daskalakis, E. Zacharaki, P. Zoumpoulakis, S. Theodoropoulos, P. Karavevas, S. Karavouzis, D. Katsigiannis, A. Katsimardos, K. Kerestentzis, G. Lakeridou, M. Maragkoudaki, Th. Manolidis, G. Migadis, R. Baikas, P. Belntekos, Th. Xenakis, M. Pantelias, V. Papanikolaou, K. Papatriantafyllopoulos, D. Sarasitis, V. Sperantzas, N. Stefanou, Ch. Chatzineofytou.
updated: 28-01-2011 16:44