Theodoros Manolidis - Personal Painting Exhibition
Exhibition duration: 21/11/2013 to 09/12/2013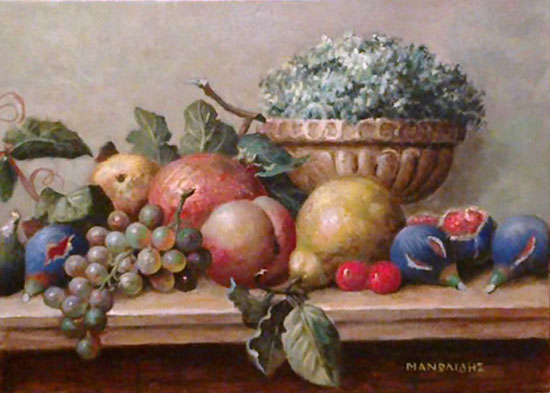 Gallery Ersi hosts Theodoros Manolidis' painting project entitled "Myths - Symbols".
The opening will be held on Thursday, 21st of November 2013, at 20.00 o'clock.

Theodoros Manolidis deposits once again his own personal touch through the art exhibition of the Gallery Ersi's collection which represents the relationship between the artist and the Gallery during the last thirty years.

In the introductory note of the impressive Theodoros Manolidis' work album, which was released all over the world, the art historian, Athina Schina, describes the artist's work as "a dialogue between the past and present, with symbols and allegories, with myths and every day life, with memories and riddles of today that interests Modern man on his journey through time".

The works of Theodoros Manolidis exploit the temporal elements of antiquity and Byzantium to highlight human concerns.
updated: 15-10-2013 13:36