Personal exhibition of Philippos Georgios Tsintavis "The Black Square of Imagination"
Exhibition duration: 15/10/2015 to 14/11/2015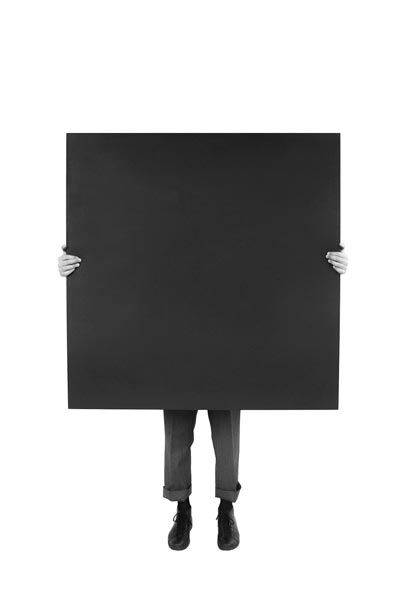 April 23rd - May 8th 2016 | F.G.Tsintavis at Ermoupolis (Syros), in cooperation with Ersi Gallery
---
Extension of exhibition: until 14th of November 2015
---
The artist Filippos Georgios Tsintavis is presenting his first solo exhibition titled "The Black Square of Imagination". It is an attempt to approach the object but mostly to give it a new dimension, driven by imagination.
Black squares from which objects, animals, poems, and everything else one can imagine are exiting or entering. The black square of imagination is a fantastic and mysterious space. The objects that surround them are simple forms or words waiting for imagination to complete them. With the black square of imagination, forms change, transform, and through it, stories in progress are presented. Passing from one place, ending up at another, changing constantly. The black square of imagination transforms the object from inanimate to something animate. A simple chair begins to float, abandoning its natural appearance. The black square of imagination works as filter of experiences and at the same time is a space of spontaneous imagination. The artist choses the square as it is a shape of perfection, representing the fineness and the immediate comprehension by the human mind. The square is something familiar.
The works are carvings on wood, printed on cotton paper (woodcuts), and are part of the series "The black square of imagination". Black figures on a white background.
"The black square of imagination is a place of prosperity!
…giving life in every single thing, moving objects as well as humans with a unique force…"
Filippos Georgios Tsintavis was born in Athens in 1990. He studied at the Fine Arts Academy of Brera in Milan (2009-2015) and completed the first cycle of his studies in Visual Arts with a focus in Painting in 2012, continuing with a Masters in Visual Arts completed in 2015. Throughout his five years at Brera, he practiced graphic art (etching, woodcut, lithography, seriography and alternative printmaking techniques), sculpture, video art, design, fashion design as well as theatrical costume production. In 2012 he released his first illustrated book of poetry (artist's book) titled "Familiar Stories" published by Gavrielides Publishing. At the same time, he had his first solo exhibition at the cultural center of the publishing house. During his studies he participated in various artistic competitions and group exhibitions in Italy, Greece and Spain.
Exhibitions
Combina, Group Show, San Carpoforo, Accademia di Belle Arti di Brera, Milan 2014
Sculpture, «Scatole dell'immaginario» (Boxes of imagination) «Immagino soltanto un semplice castello di carta» (Solely imaginging a castle made up from paper).
Hemi-spheres Pop-Up Exhibition, Cultural Center Athinais, Athens 2014
Selected woodcuts, «The black square of imagination».
Hybrida Art Festival 2013, Valencia
Video art, «A little story about a carousel»
Group Show, OFFBRERA, Milan 2011
Etching, «The Table»
Workshop, Group Show at the town of Puglia 2009
Painting, «Memories» Colored pencils
updated: 17-09-2015 11:04